Shut Up, We Don't Care! Mod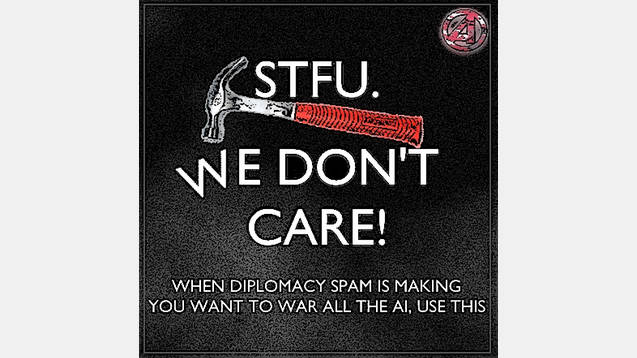 Shut Up, We Don't Care! Mod
No more diplomacy alert spam.
Ding ding ding. The constant ding of crappy AI continuously changing its mind about rivalries, federation membership, defensive pacts and all that other s h i t I don't care about.
1.5 patch notes suggest the spam has been reduced. I still don't care about it. If you also still don't care, use this. It's a large hammer. It just over-rides a load of diplomatic exchanges so you don't get told about them.
COMPATIBILITY
This mod modifies common/diplomatic_actions/00_actions.txt