Artifact Republic Mod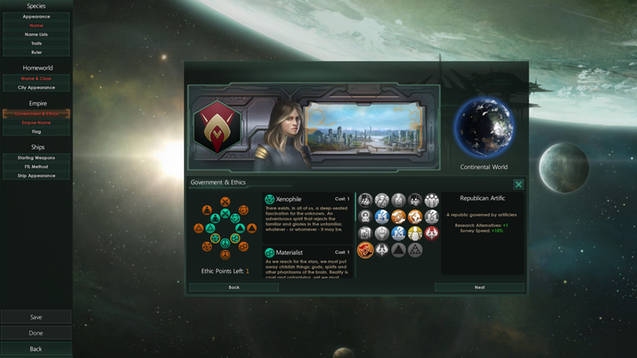 Artifact Republic Mod
Adds a custom xenophilic materialist government: a republican "artific." The idea is that they prize artifacts of precursors and other empires. They're led by a high artificier and upgrade to a stronger version of the government.
Modifiers:
+1 Research Option
+15% Survey Speed
Upgrades to Ascendant Republic.
Modifiers double. Able to build oversized ship.
******YOU NEED THE PIRATE EVENT FIX********
This allows you to get rid of a popup.
Ideas for custom start screen message?
Bugs?
Balance issues?
Post below. I will try to address all of them.