Red Lights on Mammalian Ships and Stations Standalone Stellaris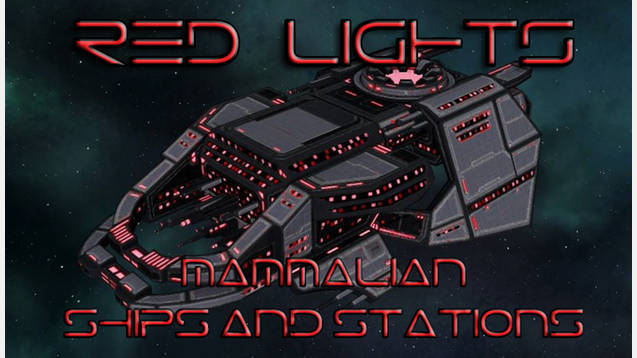 Red Lights on Mammalian Ships and Stations Standalone Stellaris
This is an updated version of the Red Lights on Mammalian Ships and Stations mod.
This one has a new ship type with the red lights, while the old one with the blue lights is still available to be picked.
Also includes a recoloured reptillian city design.
*UPDATE* (29.06.2016)
– Updated for patch version 1.2.X
– Fixed bug with text from new diplomacy options
*UPDATE* (06.06.2016)
– Fixed exhaust effects on red ships
– Fixed scanner so now it only changes to red for the red ships, while the other ships have the standard colour
– Fixed destroyer hull colour
– Changed hull colour to be more like original, but slightly darker
*INFO*
I am going to try and see what I can do about the non-transparent colony ship shield.
Also I have a couple of other tweaks and fixes I need to do when I have the time.