Elective Monarchy Stellaris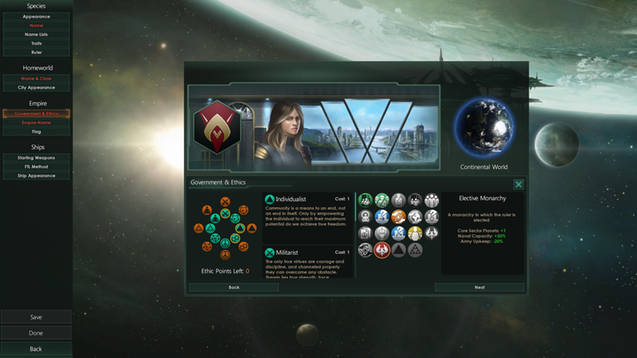 Elective Monarchy Stellaris
Adds a custom elective monarchy government. Elections happen similarly to the vanilla olligarchies but only occur when the current ruler dies.
Modifiers:
+1 Core Planet
+15% Naval Forcelimit
-20% Army Upkeep
Upgrades to Elective Empire
Modifiers double.
******YOU NEED THE PIRATE EVENT FIX********
This allows you to get rid of a popup.
Ideas for custom start screen message?
Bugs?
Balance issues?
Post below. I will try to address all of them.