Tiny Planets! (in Outliner) Stellaris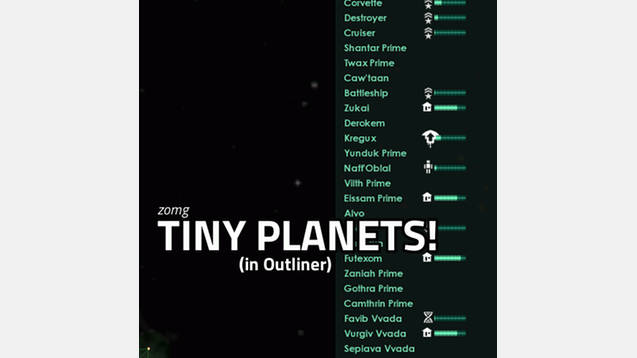 Tiny Planets! (in Outliner) Stellaris
"Tiny Planets! (in Outliner)" removes most of the cruft from the planet list in the Outliner!
1.3.x Compatible.
It removes the star system name and planet class tag.
Occupation, Blockade, and Invasion icons are shown as of latest update.
Planet Icons are now shown, despite the screenshots above.
What remains is the name and all progress bars, including colonization, starport, armies, and surface buildings.
This is purely a graphical and interface mod that only changes the specifics for per-planet entry in the Outliner, so it is perfectly compatible with all other mods I can think of.
The most important one for me would be 1080/2440 UI overhaul mods, and they work perfectly.