Ripple Ping For Stellaris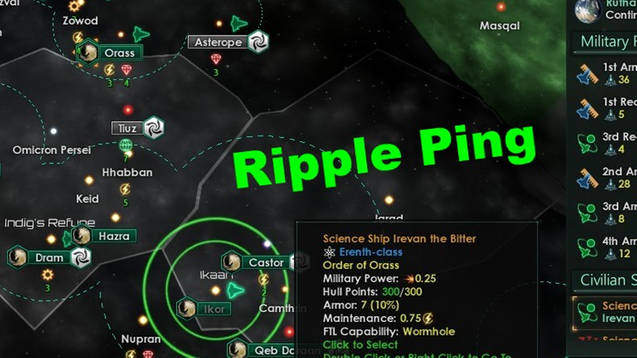 Ripple Ping For Stellaris
Left clicking items on the Outliner now provides a more noticeable green ripple ping. If you're always losing track of fleet locations and you hate the zoom of right-clicking, give this mod a try.
Modifies the the "outliner_selection" entry of gfx/pingmap/00_ping.txt
My modification to the "player" ping has been removed. The original files have fixed the size of that ping on the galaxy map. The color will also revert back to red.