Ground Megastructures Stellaris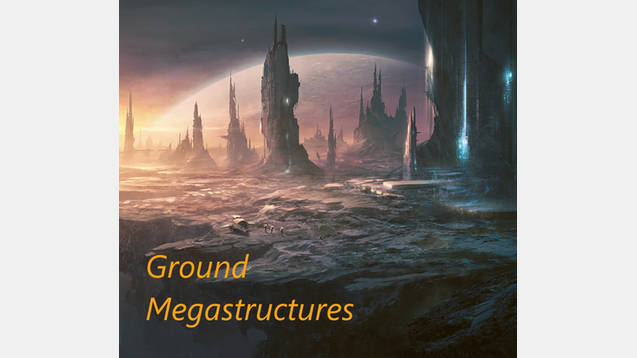 Ground Megastructures Stellaris
This mod adds some buildings that are as powerful as megastructures.
My main goal with this mod is to enhance the capital world because i think the vanilla game only adds a few special buildings for capitals. So the capital descriptor in vanilla said "… is a vast complex of of government buildings, bureaus and agency headquarters", although there were only a few power plants. With this mod the capital is really overdrawn with administration buildings, although it also adds buildings that doesn´t have to be built on the capital.
Every building is unlocked by a unique technology and should be quite balanced. The most buildings are focussed on influence and unity to give the buildings importance in the late and mid-game.
The AI can build every building.
Added Buildings (and technologies for every building):
– Administration Complex – – – (generates society research, influence and unity, multiple buffs for edicts)
– Administration AI – – – – – – – – (generates untiy and influence, adds a core sector system)
– Small Administration AI – – – -(generates unity and influence, multiple other buffs for the habitat)
– Artificial Black Hole – – – – – – -(generates physics research and dark matter, faster field manipulation research)
– Empire Power Plant – – – – – – (generates a very high amount of energy)
– Planetary Drill – – – – – – – – – – (generates a very high amount of minerals)
-Government Seat – – – – – – – – (powerful building with a lot diffrent buffs, unique for each ethic)
– 4 different buildings that can be attached to the empire power plant: matter converter, power generator, worker accommodations and a unique science lab
Supported Languages:
– English
– German
Planned Features:
– Upgrades for the current buildings
– More Buildings
– (More) Structures that are bigger than one tile
– A Megastructure Tradition
– Dangerous Administration AI
Known Bugs:
– Due to the high energy and mineral outputs of the buildings the amount isn´t shown the right way
The mod doesn´t overwrite any file so it should be compatible with every other mod.
It is originally designed for utopia but it can be played without the DLC!