Dark Avian Shipset Stellaris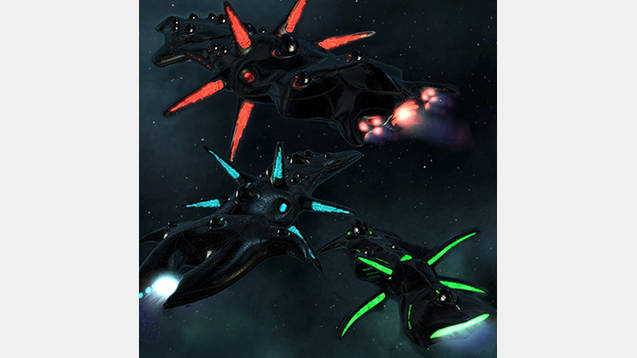 Dark Avian Shipset Stellaris
This mod adds a dark version of the Avian shipset with a choice of red/green/blue engines, lights and forcefields. Only the player will use it.
I recommend using Stellar Trails Disabler, by Antharis, to remove the blue tail after the ships as it looks weird otherwise in my opinion.
It should be compatible with any future versions of the game, and should play nice with all other mods, including other shipsets, as it uses it's own files. It is now also compatible with New Ship Classes & More, by CaptainX3.
The mod also has a page on the Paradox Forums. If I don't respond here in a timely fashion I'm more likely to notice it there.