Aryan German Name List (Space Nazis) For Stellaris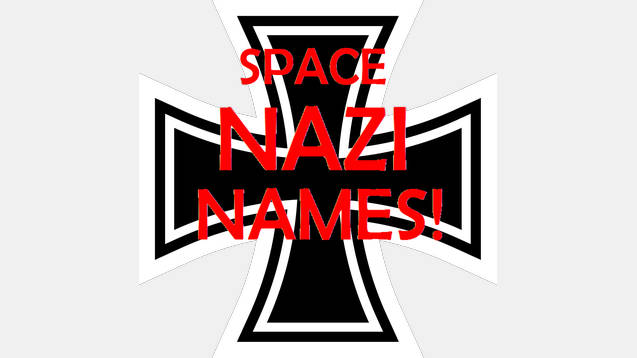 Aryan German Name List (Space Nazis) For Stellaris
Here's a name-list to use with your Space Nazi empire!
A personal mod for my own games, I release this to the world for those who want Space Aryans too.
I have avoided names of Nazi Scientists for the Science Vessels, instead choosing other German Scientists. You can mod this yourself if that's what you are wanting.
Any feedback or suggestions are welcome!
If people like this mod, I will happily make more improvements and populate it further (Currently I think its enough to avoid any repeats or defaulting, at least for some time)
Please feel free to include this in your own, more expansive mods etc. – Just give me credit for this list somewhere please ????
DISCLAIMER: This mod is for fun, and exploitative of alternate history. I do not endorse any of the Nazi policies or their regime in anyway.