Zeon flag, race, and portraits Mod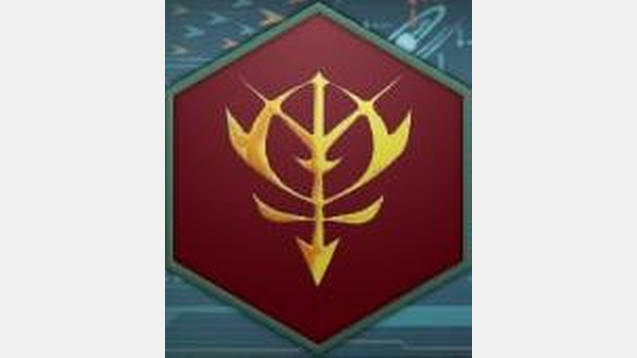 Zeon flag, race, and portraits Mod
V6 update is out!
1.1.0 Compatible
Added post 0079 mega particle cannons
Added Zaku 1, Zaku II, Zaku IIR1, Dom, and Gelgoog as individual ships.
Added 105mm, 120mm, 3 tiers of bazooka, 3 tiers of beam rifles, and 2 tiers of beam machine guns.
Improved the Zeon tech event (automatically researches)
Adjusted portraits
Changed Zeon weapon ranges and damages – mostly buffs.
Occasionally there is a visual bug with the mobile suits (a sharp tri jutting through the system). Zooming in and out of the system fixes it most of the time. Unfortunately I have no idea why this is happening or how to fix it.
Also, be sure to manually design your ships. The auto-designer often makes poor choices (MS weapons on warships).
If the balance is off, let me know.
Mod includes:
8 flags, 1 flag background
151 portraits (116 male, 35 female)
1 custom race (Zeon)
Features exclusive to the Zeon faction:
2 ship weapon classes
10 mobile suit weapons
7 custom hangars
8 army attachments
Custom fleet textures
New orbital stations
5 mobile suits
New turrets
Musai cruiser
On a side note, I'm getting really burned out. If someone out there can mod and has the motivation and skill to take over this mod, let me know.
Additional credits:
Turret models originally by "hana" on google sketchup.
Mobile suits originally by the creator of Gundam RTS