Stellaris+ [Techs and Policies Module] Mod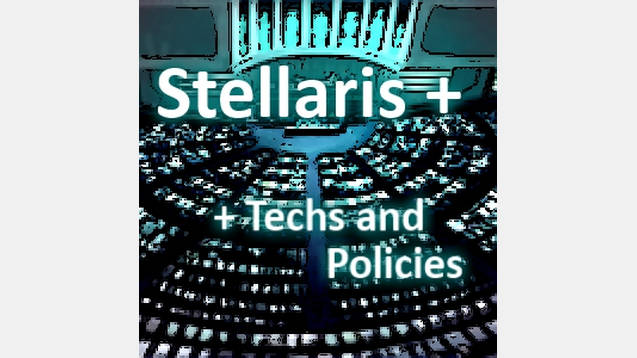 Stellaris+ [Techs and Policies Module] Mod
Stellaris + [Techs and Policies Module]
** 1.3 Compatible **
This mod is part of the Stellaris + series and aims to give more variety on technologies and more customization adding some policies.
Mod Features
~20 New technologies.
6 New Policies.
1 Upgradable policy.
New Policies
Production Focus.
Military Stance.
Social Policy.
Leader Election System
Taxation Level
Educational System
Fleet Focus. (You start on balanced and when you research the correct tech you will be able to go Quality or Quantitiy but only one step at a time
Thank you very much for the support. If you like the mod, give it a thumbs up or a favorite!
Compatibility:
This mod only uses additive files and should be compatible with everything! enjoy.
You can hook it in an ongoing game.
Credits:
Some of the ideas behind the techs and policies of this mod come from the mod "More Technologies" that is now discontinued.