Star Trek Music Mod Stellaris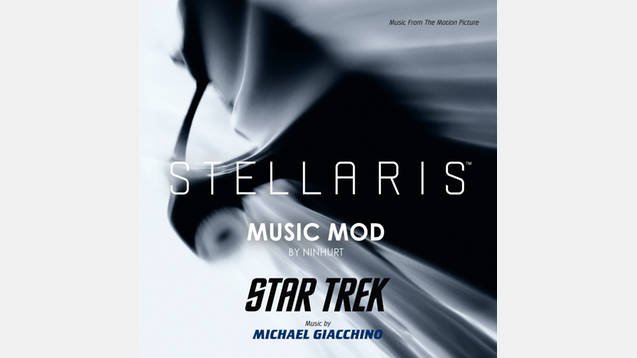 Star Trek Music Mod Stellaris
This mod adds the soundtrack from the 2009 film "Star Trek" to the original Stellaris soundtrack. Works with other mods and compatible with update 1.2.3
For the best possible experience subscribe to this collection which includes all music mods (Inception, Interstellar, Doctor Who, Star Trek and The Dark Knight Rises) allowing them to be played together during gameplay.
Star Trek: Music from the Motion Picture is a soundtrack album for the 2009 film Star Trek, composed by Michael Giacchino. The score was recorded in October 2008 since the film was originally scheduled to be released the following December. It was performed by the Hollywood Studio Symphony and Page LA Studio Voices at the Sony Scoring Stage in Culver City, California. The score incorporates the "Theme from Star Trek" by Alexander Courage and Gene Roddenberry.
Track List:
Star Trek
Nailin' the Kelvin
Labor of Love
Hella Bar Talk
Enterprising Young Men
Nero Sighted
Nice to Meld You
Run and Shoot Offense
Does It Still McFly
Nero Death Experience
Nero Fiddles, Narada Burns
Back from Black
That New Car Smell
To Boldly Go
End Credits
Changes & Compatibility 2/06/16:
– Should be compatible with any other mod (let me know if you have issues)
– Does not deactivate the original soundtrack
– Ironman and achievements compatible
– Updated .ogg files for Mac & Linux compatibly
– Updated to work with other mods and original soundtrack
– Updated all tracks to 320kbit/s
– Added bonus tracks from the original soundtrack release
All credit goes to the amazing artists who create these scores. You can buy this soundtrack on iTunes, Amazon, or stream it on Spotify.
Please give this mod a thumbs up if you enjoy it ????