Overloaded: Mobile Stations – Base Mod For Stellaris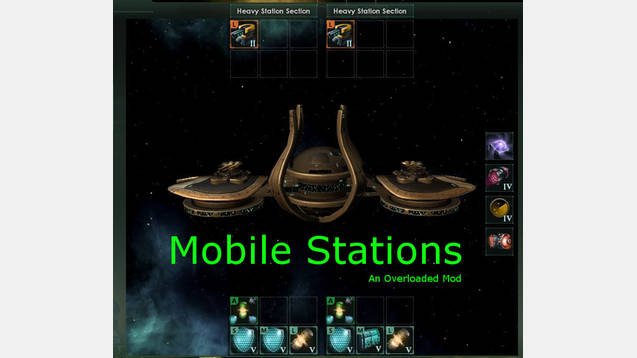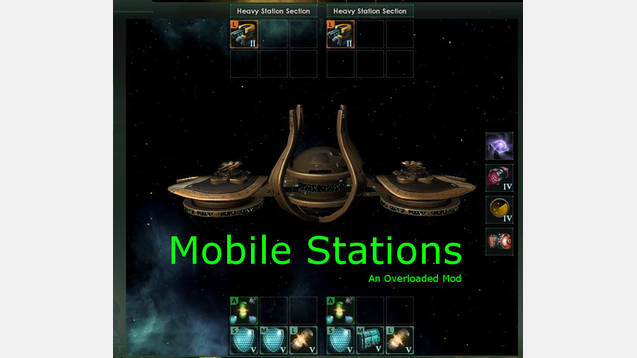 Overloaded: Mobile Stations – Base Mod For Stellaris
================================================================
Mobile Stations – an Overloaded mod
================================================================
Version: 1.5.*
Purpose:
I wanted to be able to position military stations in forward
positions without having to go through the cost of tearing
them down and rebuilding them once they have outlived their
usefulness. This mod is the result.
What this mod offers:
– Mobile version of the Defense Platform, Defense Station, and
Fortress.
– Default game sections for each to match the sections available
in the base game.
Update 2016-04-07:
Minor update to support 1.5
Other Notes:
Folk's Ship Power Stations support items:
Ship ID s/m/l/u
overload_mobile_station_small 2/4/2/2
overload_mobile_station_medium 4/8/4/4
overload_mobile_station_large 8/8/8/4