No Premade Empires Mod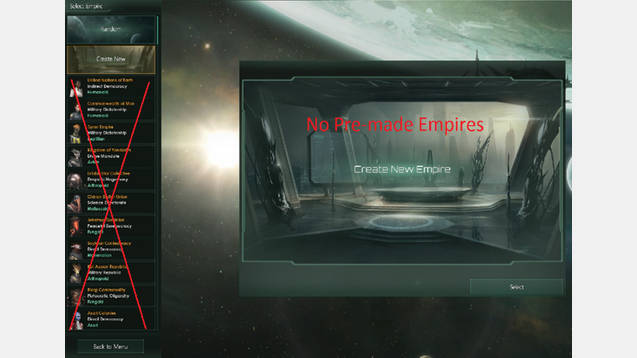 No Premade Empires Mod
This simple mod makes all of the Paradox's pre-made empires available on the select empire screen unable to spawn in-game.
This mod does not remove other premade empires/worlds from paradox, such as the "Sol" system.
Should work with all mods that do not edit the prescripted Paradox empires.
Achievement compatible.
Works for patch 1.6.*