Monstergirls Compilation Mod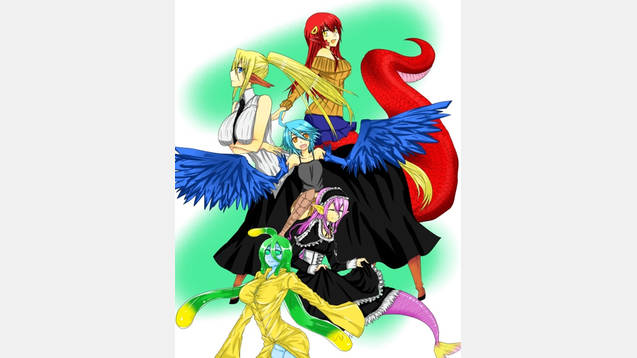 Monstergirls Compilation Mod
This mod is a compilation of all my current Monstergirl species mods.
Now includes the Arachne race!
It includes Centaurs, Harpies, Lamias, Mermaids, Arachne and Slimes.
The races are added both as one species with all of them, and as separate species of one type each, as follows:
Mamallian: Combo Species (has mermaid thumbnail), and Centaurs
Reptillian: Lamias
Avians: Harpies
Arthropoids: Arachnea
Molluscoids: Mermaids
Fungoids: Slimes
Contains a total of 128 portraits!
If you discover any bugs with my mods, and I am always open to suggestions and constructive criticism. Specifically, I am trying to think of a monstergirl race to make and put in the Humanoid class. If anyone has any ideas, do tell.