The Lost Fleet, Alliance ship names Mod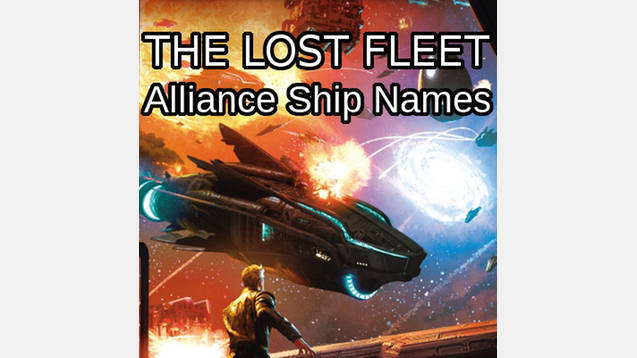 The Lost Fleet, Alliance ship names Mod
For fans of The Lost Fleet[en.wikipedia.org] novel series.
This mod adds 2 name lists.
Alliance – Canon names only
Alliance (Extended) – This one attempts to extends the canon name list with similar themed names so that you don't run out of names late game.
A mostly complete list of Alliance ship names can be found here[thelostfleet.wikia.com] (spoiler warning).
Ship classes in the books doesn't exactly match 1 to 1 to Stellaris ship classes, so the following mapping was used:
Book -> Stellaris
Transport -> Transport
Auxiliary -> Constructor
Destroyer -> Corvette
Light Cruiser -> Destroyer
Heavy Cruiser -> Cruiser
Battlecruiser/Battleships -> Battleships
Alliance science ships and colony ships were given names in a similar vein to battlecruisers and battleships being named after qualities. Colony ships are named after peaceful qualities (mostly). Science ships are named after qualities of a good scientists.
Some non-ship name changes are also in this mod:
Assault troops were changed to Marines.
Known Alliance systems were entered into the Continental-type planets' name list.
Some Alliance character names were entered into the name generator. Note that since there's a distinct lack of first names in the books, this list isn't very long, so I didn't give it that much weight to be picked. Still, you should see a Geary or some such once in a while.
The only known Alliance station, Ambaru, was added to the large military station name list. If anybody have ideas for Alliance station naming, let me know.
The name list is originally based on the stock human name list, so all other names should default to stock human.
Also check out the Syndic name list!