Icen System Scale and Beauty Mod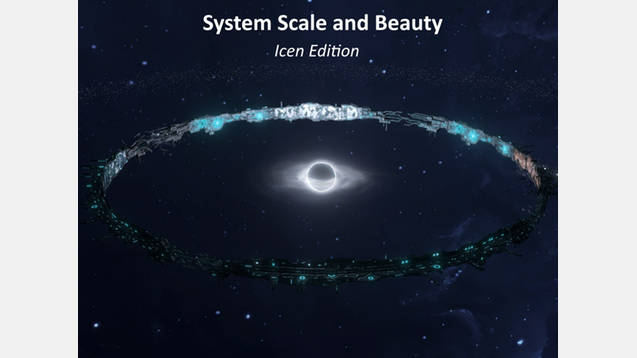 Icen System Scale and Beauty Mod
Tested for patch 1.4.*
================================================================
Info?:
This mod is basically the currently outdated "System Scale and Beauty" mod and "ringworld start" mod combined and made compatible with the current patch.
What's Different:
– Removed Ship size changes that the previous mod added to avoid weird scaling for other ship mods.
– Added swarm world from the guardians planet class file.
– All planets in the current game with the dlcs should be in this revision so far (1.4.1)
– Added back the blue trails (personally liked it)
– Removed Sanctuary and Super Ringworlds. (Was causing issues with other mods. May be added back later)
– Proper Ringworld scaling with minimal collision over the sections.
– Neutron and Blackhole variants.
Future Plans:
– Keep it updated
– Maybe more system starts
Original Links:
Ringworld Start
System Scale and Beautiful
Credits to valindor and csrr
Bugs? Please do report at the comments as I may have missed some!