Hypergalactic Neptunia Empire mod For Stellaris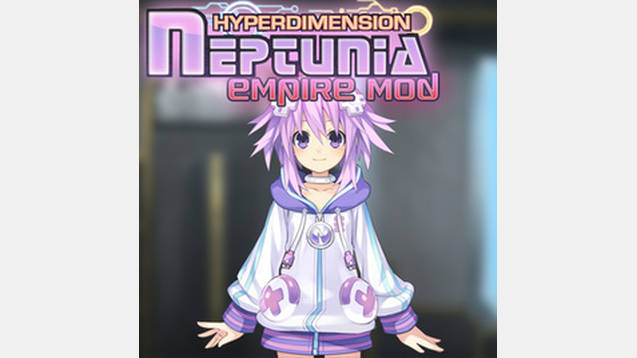 Hypergalactic Neptunia Empire mod For Stellaris
This mod started out as just a simple mod to add the portraits of the goddesses from the Hyperdimension Neptunia games series to the game, but after seeing what could be done very easily, it quickly developed from there.
As it is now, it contains a full package of six empires to pick between, some start messages for them all, different traits and such picked with the goddesses personalities in mind, a custom name list (albeit one made in a rush) and a customized starting system based around Gamindustri.
This should definately satisfy the Neptune fanatic, however I do recognize it falls a little short of my initial plans.
Please leave feedback here.
Version 1.1 Change: Fixed troubled starts where you would start on planets that were severely undeveloped.
Version 1.2 Change: Fixed a problem with Tari's portrait not showing up in the Empire screen.
Version 1.5 Change: Neptunia based loading screens replacing default loading screens! Thanks for the support!
Version 1.6 Change: Changed support for version 1.2.0+, attempt at resolving issue with little variation in heirs.
Version 1.7 Change: Restored Iris Heart.
Version 2.0 Change: Unique Governments established for each Goddess with the sisters as heirs. Restored Black Heart.
Version 2.1 Change: Love DLC that breaks your mods.
Version 2.2 Change: Reduced number of empires to 1. Should result in lower chance of encountering more empires.
Version 2.3 Change: Removed a problem with other races using the unique governments made for this mod.
Version 2.4 Change: Added 1.3 support.
Version 2.5 Change: Still trying things to fix these crashes.
Version 2.6 Change: Government fix.
Version 2.7 Change: Added 1.4 support. Might be buggy.
Version 2.8 Change: Added 1.6 support. Thanks to Endershadow.
Version 2.9 Change: Added 1.7 support, might be buggy.