A Better System Scale (Discontinued) Stellaris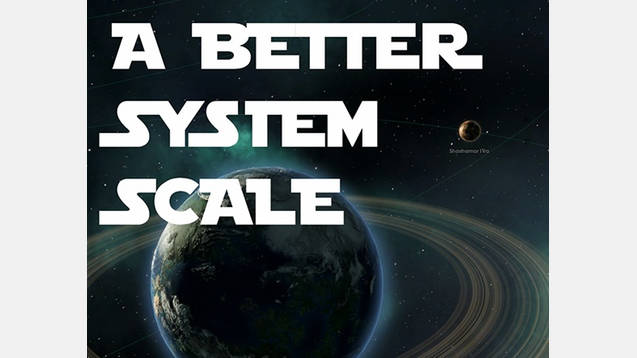 A Better System Scale (Discontinued) Stellaris
UPDATED TO 1.2.*
Many thanks to @dosaki, who actually pointed to the differences between versions of the game.
This mod attempts to change the feel of the game by changing the scale of stellar objects in the system view.
Features:
– Planets are bigger
– Moons are smaller compared to planets
– Ships and Stations orbit closer to their planet
– Systems are larger
Bugs:
– In a new game, the first time you zoom in, it'll get you a lot closer than it's supposed to. It stops after focussing on something else.
– Military Stations will need to farther appart
Compatibility:
Anything that doesn't modify planet_classes.
So, mods that affect spawn chances, planet scale, size, colonization tech will break this one.