0-Stellar Warpaints – Downscaled Ships Fix Mod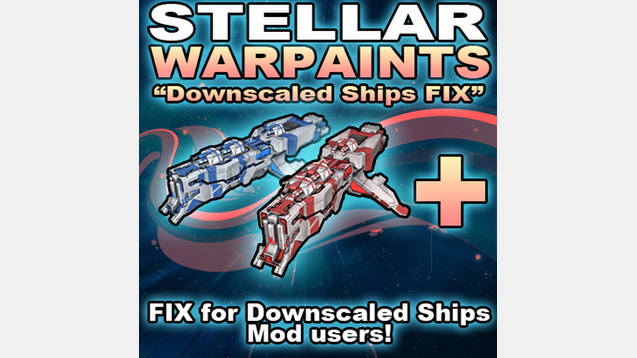 0-Stellar Warpaints – Downscaled Ships Fix Mod
This is a Fix for the Downscaled Ships mod for my "Stellar Warpaints" mod.
Now also supports a higher level of maximum zoom in (to get view closer to smaller ships)
You can get Stellar Warpaints here:
…or if you want more FPS gain and increased performance,
Works with both the Regular and Performance Edition versions of Stellar Warpaints.
Also has native, built-in support for downscaled ships from the "More Ship Classes and More" modby CaptainX3.