Yet Another Traits Stellaris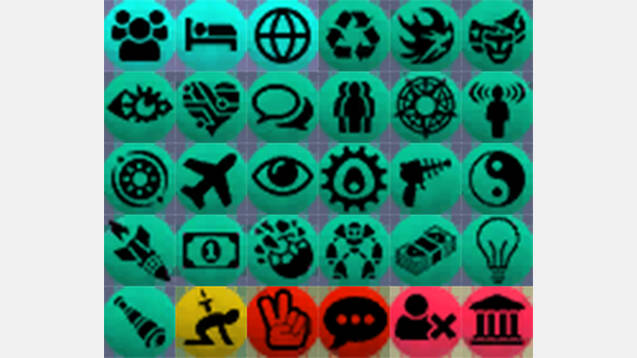 Yet Another Traits Stellaris
=============================================================
This is a mod to really up the ante with traits in Stellaris, because traits acted as RNG/RPG/personality elements and made Crusader Kings 2 a lot of fun. I aim to improve both species traits and leader traits in Stellaris.
In contrast to other trait mods, I've tried to make a lot of traits INTERESTING and not "JUST NUMBERS".
=============================================================
Updated for: 1.1.0 beta
TLDR features (with more on the way):
– 10 new species traits.
– 20 new leader traits.
– Leaders now start with MULTIPLE RANDOM traits! Gone are the boring days of a SINGLE trait!
Languages:
– English
– Français (translations by [FR] Dornata)
===========================
======= CHANGELOG ========
===========================
== Update June 3 ==
Added French localization. Thanks to [FR] Dornata for the translations!
== Update May 12 ==
– Sloth – Growth required time from 20% to 25%, minerals from -80% to -50%, energy from -80% to -50%
– Governor trait Empire Builder did not work and was replaced
– Fair Treatment – People are a little happier and less likely to develop new ethics under this governor
== Update May 11, 2016 ==
– Dynamic Leaders changed from 4 to 6
– 5 new Ruler traits
– 5 new Governor traits
– 5 new Scientist traits
– 5 new mixed leader traits
Ruler traits:
– Secret Society – Gain even more influence than deep connections with your ruler's secret society.
– Inspirational – Your brilliant leader inspires everyone to think of more ideas when researching!
– Diplomancer – Ruthlessly efficient at diplomacy, you can handle more diplomatic relations.
– Leader of Leaders – Superior management allows you to handle more leaders.
– Swagger – This leader is able to push out the boundaries of your systems!
Governor traits:
– Immigration Focused – Gain more diversity, because this governor loves inviting migrants.
– Spy Network – This governor allows the planet a bigger scan range.
– Greedy – Focusing on material gains, this governor will leave your people rather unhappy.
– Machinist – Super effective robot usage at the cost of slave efficiency.
– [REMOVED] Empire Builder – Cheaper colony ships and faster colony developments.
Scientist traits:
– Interstellar Investigator – Well-studied and wizened, but good at all things anomaly-related.
– Interstellar Surveyor – Well-studied and wizened, but good at every step in the surveying process.
– Rocket Scientist – Effective at all rocket related things.
– Wizard – Studies the almost mystical sciences, but has a strangely long lifespan.
– Futurist – Practical but future-oriented scientist.
Mixed (generic) traits:
– Money on the Mind – This leader focuses on money and energy credits over research.
– Front Lines – This leader likes leading at the helm, at the cost of his life expectany.
– Progressive – Build buildings at a massive discount, but at the risk of ethics shifts!
– Young Flame – This leader climbs quickly but dies young.
– Meditations – A routine of meditation ensures a long life and a little extra research.
== Update May 10, 2016 ==
– Updated leader trait system. Leaders now may get 1-3 traits, depending on the strength of those traits.
== Initial Launch ==
Species traits:
– Fussy – Your people are less happy but better at research and mining minerals.
– Careless – Your people are more happy but worse at research and mining minerals.
– Natural Leaders – Cheaper leaders.
– Dynamic Leaders – FREE leaders!
– Inept Leaders – More expensive leaders.
– Sloth – Huge boost to growth and food, huge penalty to mining and credits (too much physical labor).
– Minor Teleportation – Instant migrations at further reduced costs.
– Young Death – Shorter leader lives, less research as well.
– Slave Traders – Significant penalty without slaves, slight energy cred boost.
– Unethical Tactics – Better armies, but your people really think about your actions.