X-MOD2 For Stellaris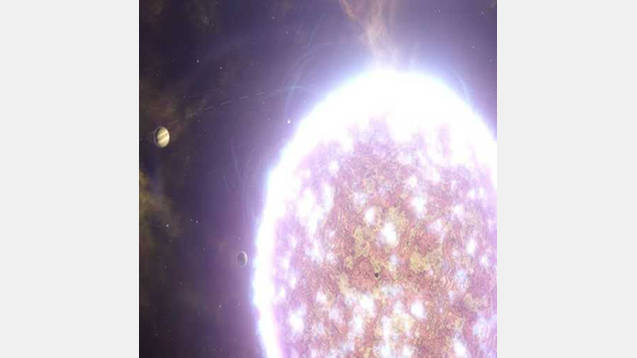 X-MOD2 For Stellaris
24 nov. 2016 new UPDATE
– TITAN parth for battleship (battleship cost range 6K-40K minerals !=))
– White, red Dwarfs system
– some buildings start produce influence (little 0.1)
– other (minor)
Mod improve many aspect of Game:
fully work with new game, not with load save game.
– The generation system of the galaxy and solar systems has been reworked. Now it's like in a real galaxy, you can meet as small stars (the size like in original game), as stars in 5-10-30 times bigger. Also, there will be binary star systems in the galaxy, emerging systems of "protostars", etc.
!!! If you want only galaxy generation mod, please write in comment, i wiil made new mod.
– Leviathans' spawn has been changed. Now they are more common and each type can occur several times. (For example 3-6 dragons on a 1000-x map)
– The enclaves' stations are more common, they became significantly stronger and bigger in size (in 3-6 times)
– The military stations became more powerful, especially "the fortress". Greatly increased the action radius of the sensors on a military station. Now they are profitable to build on the borders in order to see the enemy fleet, etc.
– A wide range of buildings has been rebalanced. For example, the Bettarian station produces energy of 22 (at maximum) but it became much more expensive (1000 minerals). The last stages of buildings became more efficient, but much more expensive
– The top technologies have been rebalanced. Now it is longer to research them but their efficiency has been increased.
– Added new galaxies of XXXL(4000 sters), XXL(2000 stars) and XXXS (50 stars) size.
– Other improvements
– ! Android not auto upgrade to the synthetic. Synthetic cost much more and can reproduce like other POPs (it's very fast to reproduce)
– Military station "Castle" now really CASTLE =)
– NEW XL Missile! (Slow, longrange and very…..)
– Battleship can have 4XL and more (new TITAN core) slots, BUT it VERY expensive.
! There may be problemmy compatibility with other mods that change ships, buildings, space and technology. In the light version compatibility mode is better, but there are only changed the generation systems.
P.S. Better use it for NEW game, not for old save game (new Galaxy generation, new Leviathans generation and etc. fully work only in NEW GAME)
P.P.S Last update, 16 nov. 2016, little change in galaxy generation. If you wont test it, you may start new game.
P.P.P.S If you like Galaxy generation improvements, but don't like other balance changes, you may use only Galaxy generation mod.
SOON:
– Galaxy generation improvements
– Other
Sorry for my not very good English))