Vanilla Race Organization Plus Stellaris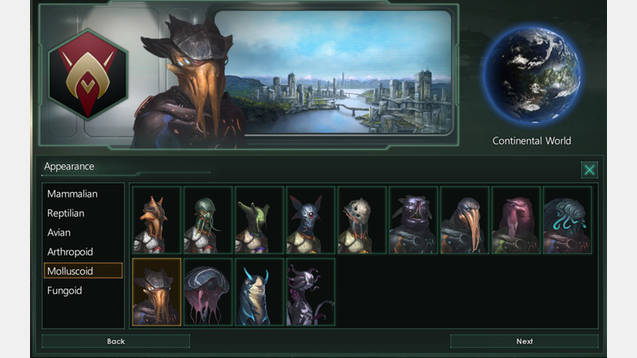 Vanilla Race Organization Plus Stellaris
Updated for 1.2.* + adds Plantoid scientist, general, and admiral recolors (no screenshots because I couldn't be bothered to do it)
Ironman INCompatible (as far as I know)
Does the messy race selection screen and the lack of non-human species specific clothing bother you? Then this mod is for you!
This mod also restores some in-game assets initially hidden within the game files:
~Alien space-pope hat for skinning aliens (plus very rare chance for alien hair, see screenshots).
~Human pirate clothing for creator use and implemented into pirate AI.
~Increased chances human leaders will have beard/facial hair by standardizing percentages due to phenotype.
~Standardized the human/alien clothings to governor and female as default.
Plus! Adds unique clothing recolors to increase the diversity of the in-game alien races.
Mammalian- dry/temperate/cool clothing
Reptilian- red/yellow/blue clothing
Avian- warm/neutral/cold clothing
Arthropod- dirt/grass/water clothing
Molluscoid- land/jungle/water
Plantoid- tropic/grassland/arctic clothing
If you like my work please leave a comment/suggestion below!