United Flags Mod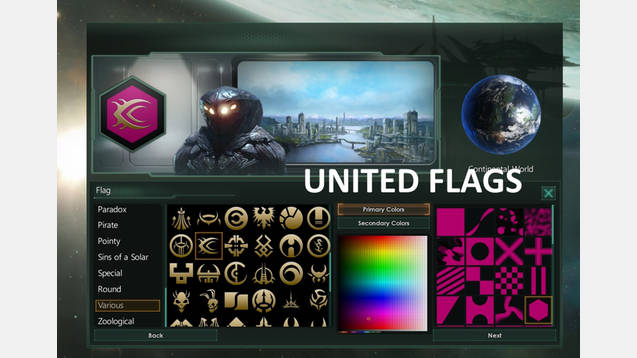 United Flags Mod
Mod United Flags is collection of flags that I use in my games. The most of them are taken from outdated mods from the steam and renewed to the latest version of the game.
All credit for design should be given to authors of mods:
# Babylon 5 Project -SeeGee911 in separate category;
# Mass Effect Theme Pack – VJ in separate category;
# [Flags] Sins of a Solar Empire, Elite Dangerous, Phoenix Horizons, Supremacy Commander, Eve Online – Pyrrha, Star Wars Universe – Epsilon in separate category;
# Flags by Sefin in separate category.
Supported languages: Braz_port, English, French, German, Russian, Polish, Spanish.