Unique Traits Mod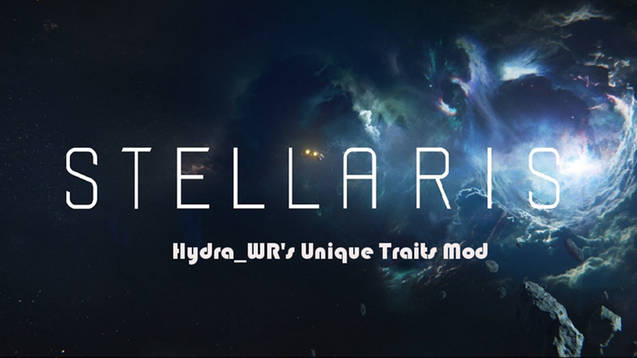 Unique Traits Mod
This is a standalone trait mod that I wanted to release.It has some traits to help build your races. And some of the traits effects are listed in the description of the trait itself. I also included a scaled down version of the hive mind trait from my xenomorpoh mod. Speaking of which this is comptabile with all my mods. And hopefully all other trait mods. If you have any wishes or ideas on traits to add please let me know. As I like to help everyone make their favorite races.
Update includes 4 more traits.
Names of all traits so far. *=Just added
Photosynthesis, Hive Mind, Alarm pheremones, Sex pheremones, Food pheremones, Amazing Olfactory, Compound Eye, Poisonous, Multi Limbed, Multiple Organs, Parasite, Symbiotic Host, Psychic Wave Length, Sleepless, Unifed Species, Wartorn, Bureaucratic, Adhocracy,Solar Satellite,Space Elevator,Cyborg Brain,Neural Link, Budding,Smaller Vessels*,Precursor Wreck*,Herbivores*,Slavers*.
Newest update fixed the opposites not working and the psychic wavelength trait being a flat +30 instead of a 30% increase. Also a shoutout to El Navegante for pointing out these errors for me so I could get them fixed.
So I think in the next couple of updates I will be focusing on some leader traits while still adding some species traits here and there.