Unified Consciousness Mod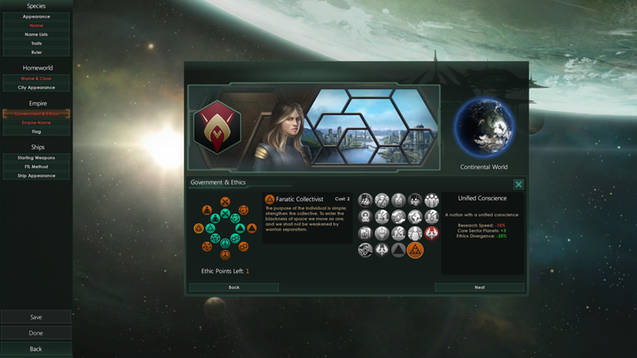 Unified Consciousness Mod
Adds a fanatic collectivist custom government. Basically meant to be an abstract hive mind government. Autocratic in ruler structure.
Modifiers
-15% Research Speed
+3 Core Planets
-25% Ethics Divergence
Upgrades to Collective Consciousness.
Modifiers double.
!!!!!!!!!!!!!!!!!YOU NEED THE PIRATE EVENT FIX ALSO MADE BY ME!!!!!!!!!!!!!!!!!!
Bugs?
Ideas for a custom start screen?
Balance issues?
Leave a comment below!