Undiverse Humanities Stellaris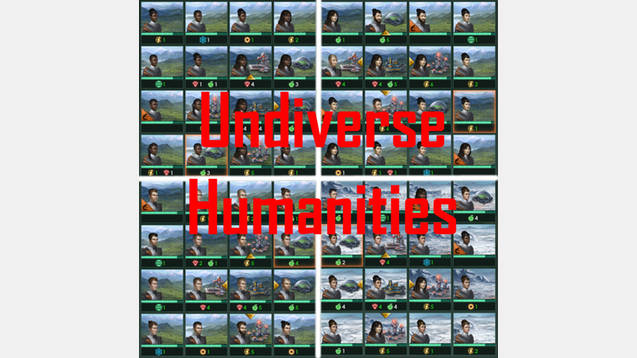 Undiverse Humanities Stellaris
The mod adds in the ability to pick a more restrictive set of portraits for human pops. Particularly, one can use only portraits of a single gender, or those of a single broad ethnic category (from caucasian, asian, middle eastern, or black), or to really lock things down, both at once.
These choices are available in a new appearance category at the top of the list, "Undiverse," and will not be randomly used by the computer. There are also appropriately limited name lists available; these aren't particularly intensively done, as they consist simply of the regular human name lists with all the excluded categories removed.
Particularly, the order of the choices in the new category is, from left to right and top to bottom:
Male, Female, Caucasian, Asian, Middle-Eastern, Black, Male Caucasian, Male Asian, Male Middle-Eastern, Male Black, Female Caucasian, Female Asian, Female Middle-Eastern, and Female Black.
One quasi-bug is that, when limiting to a single gender, leaders may be given the wrong title (e.g., King Emily). This is because, behind the scenes, King Emily is still considered a man; he's just a man with the name and appearance of a woman. To the best of my knowledge, there is no way around this issue at this time, though the upcoming patch is supposed to allow customization of ruler titles, which should help.
The Warg already did much of this, and did it well, with his 'Separate Human Phenotypes;' I was working on this before I found his, and I think there are a few improvements (gender choices, restricting the AI from using the species pictures and names, etc). But his is definitely quality work as well.