Tron Legacy Soundtrack For Stellaris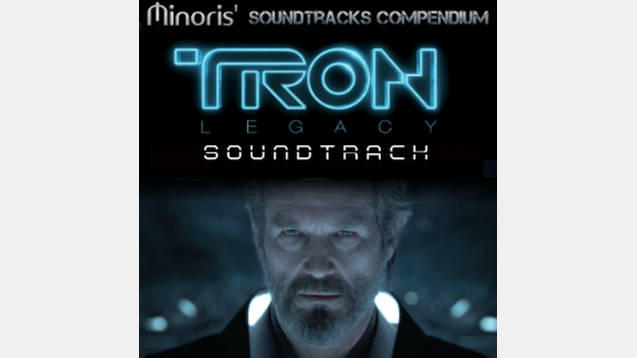 Tron Legacy Soundtrack For Stellaris
By popular demand, here it is, the (probable) inspiration for Stellaris' own music: the Tron Legacy Soundtrack!
It wasn't easy, though: I actually spent more time selecting the music tracks for this mod than I did for any other. So if you feel like I missed one that should have been added, or otherwise think a track should be removed: let me know in the comments below and we'll talk about it!
Also, please remember that this isn't the full soundtrack, as some songs didn't fit –at all– and the point of all of my mods is to ultimately blend in with Stellaris' own music as much as possible.
Compatibility
– Should be compatible with any other mod (let me know if you have issues)
– Does not deactivate the original soundtrack
– Ironman and achievements compatible
– Supported version: 1.5.* (Banks)
Track listing
01 – Overture
03 – The Son of Flynn
04 – Recognizer
05 – Armory
11 – Nocturne
16 – Solar Sailer
19 – Arrival
20 – Flynn Lives
22 – Finale
[Special edition bonus disc] 01 – ENCOM, Part I
02 – ENCOM, Part II
05 – Reflections [Amazon bonus track] 23 – Sea of Simulation
This mod wouldn't be possible without Daft Punk, who did an amazing job on this soundtrack.
Daft Punk: you guys rock!
All credits and copyrights go to Daft Punk, Walt Disney Pictures, Sean Bailey Productions, and Motion Pictures.
Mass Effect series
Mass Effect Soundtrack – Epic mix
Mass Effect Soundtrack – Atmospheric
Mass Effect Soundtrack – Action pack
Mass Effect Soundtrack – Andromeda
Other Soundtracks
Moon Soundtrack
Solaris Soundtrack
Sunshine Soundtrack
The Fountain Soundtrack
Tron Legacy Soundtrack