Trappist Home For Stellaris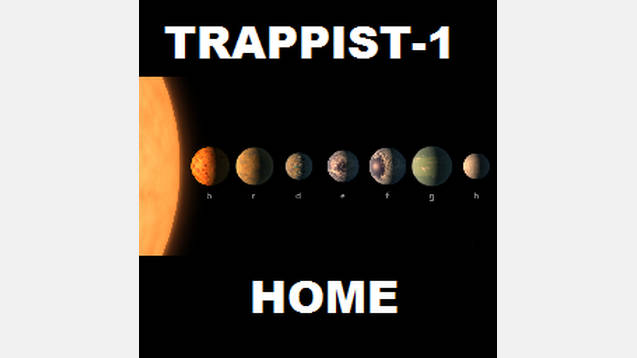 Trappist Home For Stellaris
This mod adds the TRAPPIST-1 solar system as one of the possible starting system in Stellaris, as well as making it one of the possible systems that may be encountered while exploring.
This system, recently made famous by the announcement that NASA's Spitzer Space Telescope, in collaboration with the Very Large Telescope at Paranal had detected three separate earth-size planets within the star's habitable zone.
This system, located 39.5 light years away from earth, is also interesting for its tiny size- the outer worlds orbit far closer their star than Mercury does Sol. While this tiny form factor is hard to duplicate in game, my in-game system is remarkably small compared to other systems I have created.
Essentially, this mod adds a new starting system called Trappist-1, which contains seven small, rocky planets, three of which are habitable- one desert planet (1d), one starting planet (1e), and one arctic planet (1f).
The randomly encountered system is the same, except for 1e being continental.
This mod remains a work in progress, as all three habitable planets should have a "Tidally Locked" modifier, since current speculation is that the planets would be in a tidal lock or tidal synchronization with their sun, as well as in an orbital resonance with each other.