Traits & Ethics Stellaris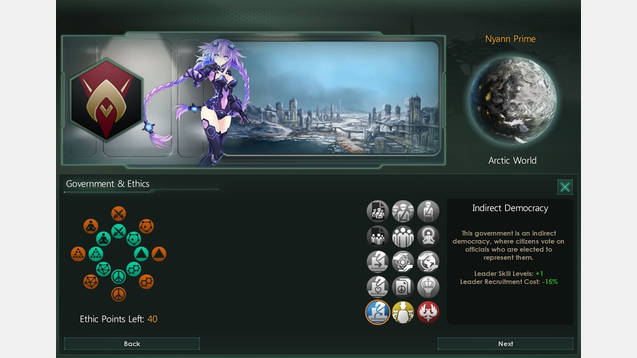 Traits & Ethics Stellaris
I take no credit for the original creation of this mod, I am simply updating the mod and expanding upon it to make it more compatible with other mods, and so that it is compatible with the present version of the game, and made it so that the ethic points are increased to 40 so that you can have the Max on any of the Ethics you wish too.
The mod will still have the event upon starting your game to ask whether you wish the AI to keep all of the traits & ethics which would make the AI run more like vanilla. From my testing so far I have found no bugs or issues with the mod, but should anyone run into a problem, do not hesitate to leave a note here so that I can address the issue.
Mod Changes files:
common/traits/00_species_traits.txt
Any other mods that change this file will not be compatible with this mod, all other files in this mod are custom names and unique to the mod itself and are not core files in the game.
If you select "Yes" the game will take a second or two in order to process the request, your game has not locked up, just wait a moment and it should finish running the event and start working as usual.
Special Thanks to on the Paradox Forums for helping me figure out how to get the ethics to properly trigger:
Armithaig
& Thanks to Jim Dandy for compiling some trait lists for me from other mods
Jim Dandy
The following Mods are now usable with this particular mod. I cannot however vouch for whether they three mods will work together with themselves but mine will work with each of these and properly randomize traits / ethics for the AI if you select the option "yes"