Trade Me For Stellaris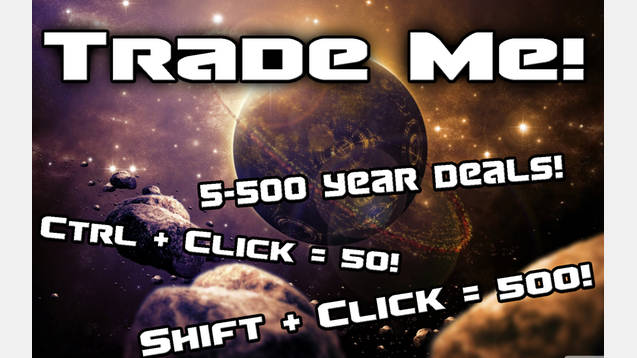 Trade Me For Stellaris
Timely deals isn't getting updates, so i made my self a trade fixing mod, so it wasn't such a bother.
Trade deals now last between 5-500 yeas (instead of 10-30)
Ctrl + clicking adds 50 instead of 10 each click
Shift + clicking adds 500 instead of 100 each click
The changes aren't listed in the game's trading screen however. To do that, I'd have to change the locolization file. I'd rather edit as few files as needed to keep compatability.