Titan Weapons Mod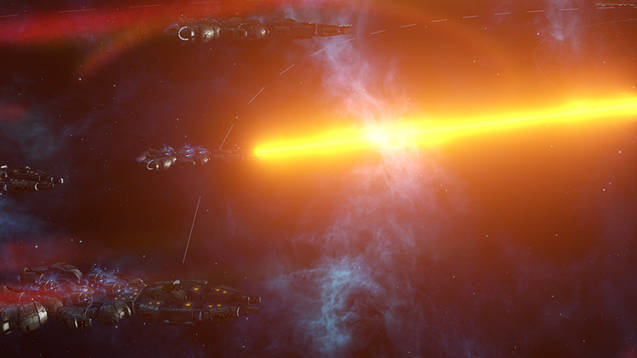 Titan Weapons Mod
This mod adds a number of XL weapons to the game, to complement my recently released mods for the Titan Lasers. This adds a variety of possibilities to counter the all powerful Titan Laser, and gives you a number of viable XL weapons to choose from. Do have a play and see which one you like. This is a companion mod to one of my Titan Laser mods:
Researchable Titan Laser
Titan Laser + Resized Lances
I now consider this mod complete, and will no longer be adding Titan Weapons. I'm focusing my energies on The Zenith of Fallen Empires right now, which has all the functionalities of this one and aims to provide the full Fallen Empire experience.
Mod Features:
Titan Weapons (12 in total)
Compatibility:
Compatible with Game Update 1.6.*
This mod should be compatible with everything.
If you have The Zenith of Fallen Empires, then you don't need this one.
Localisations:
l_english
l_spanish pvodied by 8igualdos0s for Zenith of Fallen Empires 1.6
Change log:
21/11/2016 – Mod added. Fixed tech requirements.
22/11/2016 – Updated several icons (credit to Zeratul Vergil), and stats of weapons. Fixed broken tooltips. Added 5 new weapons: Tera Cannon, Solar Disruptor, Titan Torpedo, Scourge Artillery, and Massive Autocannon.
23/11/2016 – Fixed broken tech icon for Massive Autocannon. Added Advanced Plasma Launcher and Titan Missile. Credit to Zeratul Vergil for providing new icons for weapons. Altered graphics for several weapons.
24/11/2016 – Uploaded some photos on Steam. Fixed broken Titan Missile tech information. Made all XLs rare and require Battleship unlocked.
25/11/2016 – Tech costs for all Titan weapons have been doubled due to balancing feedback.
26/11/2016 – The cost of mounting these weapons has been doubled due to inflation.
06/12/2016 – Updated for 1.4
10/2/2017 – Buffed many shorter ranged weapons as they are underperforming against the Titan Laser.
17/5/2017 – Updated for 1.6.*, and brought over many improvements from Zenith of Fallen Empires.
15/6/2017 – Updated for 1.7.*
23/6/2017 – Rerolled back to 1.6.*
Warning:
-These weapons are highly destructive.
-Misuse will be punished.
###Glorious destruction awaits…