Titan Laser + Resized Lances Mod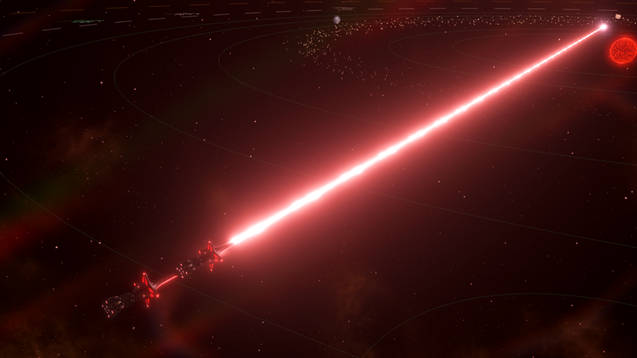 Titan Laser + Resized Lances Mod
As a Fanatic Fallen Empire Fan, I have been tampering with making my own mods for a month or two mainly to tailor my own playing experience. This is my first mod and I am by no means an experienced modder, so hopefully this mod will work for you as it did for me. Heinlein did many things, but took away my joy of vanquishing savages with superior technology. Remember those days when you could blast inferior ships from range? You can return to those days again and relive your Fallen Empire Dream!
For more weapons of a titanic scale: Titan Weapons
For a complete Fallen Empire experience: The Zenith of Fallen Empires
Mod Features:
Resized vanilla XL weapons to L slots through additional research.
Researchable Titan Laser after getting resized energy lances.
Titan Lasers (Red, Blue, Green, Yellow, Orange, Pink, Sapphire)
Titan Disintegrator (Purple), after acquiring Titan Laser and Matter Disintegrator.
Compatibility:
This mod should be compatible with everything.
If you already have The Zenith of Fallen Empires, then you don't need this one.
Localisations:
l_english
l_spanish provided by 8igualdos0s for Zenith of Fallen Empires 1.6
Change log:
17/11/2016 – Mod uploaded. Fixed invisible turrets.
18/11/2016 – Added more colours for titan lasers. Resizing all vanilla xl weapons and added Titan Disintegrator. Fixed lack of power cost for titan lasers.
19/11/2016 – Updated icons for titan lasers (credit to Zeratul Vergil).
20/11/2016 – This mod is now compatible with ISB + NSC. Enhanced icons for titan lasers, added icon and tech for Titan Disintegrator. Fixed stats and audio effects of Titan Disintegrator.
21/11/2016 – Titan Disintegrator tech is now rare and requires Matter Disintegrator.
22/11/2016 – Fixed broken tooltips for all weapons.
23/11/2016 – Fixed instances where Titan Disintegrator isn't appearing for research. Updated some images on Steam (Thanks guys for your contributions :D)
24/11/2016 – Made Titan Laser tech rare. All other prerequisites are the same.
25/11/2016 – Titan Laser tech costs have been doubled, due to balancing feedback.
26/11/2016 – The cost of mounting Titan Laser has been doubled due to inflation, and the Titan Laser tech is now a dangerous tech. Research at your own risk…
06/12/2016 – Updated for 1.4
10/2/2017 – Added the Super Lance and the Titan Laser Prototype. Improved some tech icons and descriptions. Changed sounds of Titan Disintegrator. Added some codes for Fallen Empire opinion modifiers but cannot get those to work at the moment.
11/2/2017 – Increased cost of Titan Laser to 3k minerals each. Added a Yellow colour variant.
17/5/2017 – Updated for 1.6.*, brought over many improvements from The Zenith of Fallen Empires.
15/6/2017 – Updated for 1.7.*
23/6/2017 – Rerolled back to 1.6.*
Warning:
-Titan Laser is extremely destructive and melt fleets fast. This means the AI can also do it to you…
-Misuse will be punished.
###Now do me a favour and cleanse this galaxy of filthy primitives, invaders, and noobs alike with superior firepower.