THE iDOLM@STER For Stellaris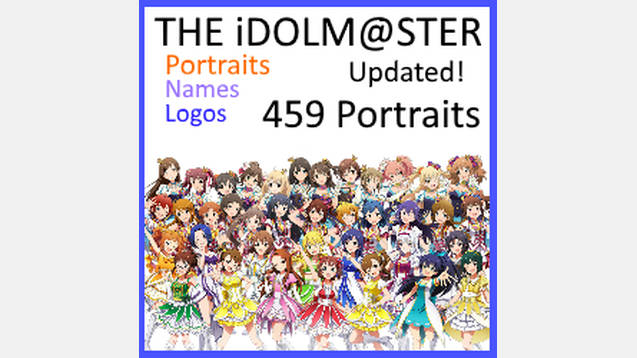 THE iDOLM@STER For Stellaris
Ironman mode compatible. Not Achivement compatible!
1.5 Update is done. All portraits are resized for 1.1 patch!
Cinderella girls updated! Now, the mod has 459 portraits.
All idols are seperated from the mammalian category!
iDOLM@STER category = all idols (459 portraits)
765 Production category = 765 Production idols only (269 portraits)
346 Production category = 346 Production idols only (189 protraits)
Check the idol that you wish to select from the screenshots I uploaded here and cycle to that number in the game menu.
Unfortunately, not everyone in 346 Production made it ????
I had to make a choice from popular idols. Simply there are too many of them.
What does this mod have now?
– Portraits of 765 Production and 346 production idols (459 portratis!)
– Background images for Portraits
– Name for Ships, Planet, and Leaders (No modified name for stations)
– Song titles, idol names, production names are used
– Various logos from iDOLM@STER series
All updates are done unless someone requests.
Some images are horizontally flipped to maintain consistency
Thanks to people who wrote mod making guides and made stellaris mods before me. I learned a lot from those mods that already uploaded.
As you already know, all images are taken from the internet. I DO NOT hold any copyrights over this mod. This mod will be removed immediately, if the owner claims the copyright.
If you find anything to fix, please leave a comment for me. Thanks.