Terraforming Candidate Finder Mod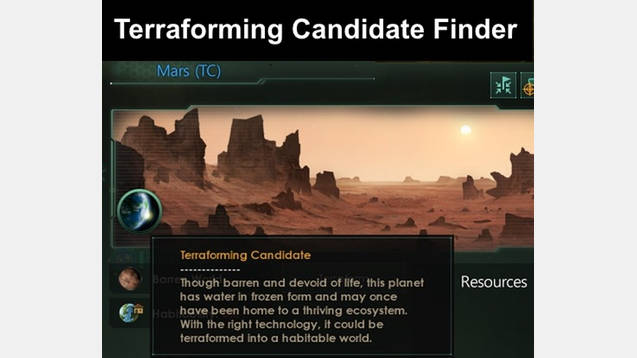 Terraforming Candidate Finder Mod
Small mod that checks all surveyed planets for the terraforming candidate modifier every year and changes the color of the candidates name and the belonging systems name to blue. There is also a menu where you can start the check immediately or remove all blue marker.
Systems with multiple candidates have an additional + for each candidate but only one planet name is blue.
After a blue planet is terraformed its name and the system name will change back to white at the next check
Mod works in multiplayer but will mark all planets surveyed by any player.