Super(duper) Ring World Construction Stellaris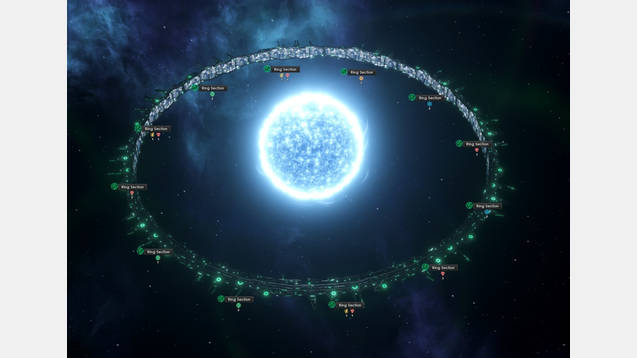 Super(duper) Ring World Construction Stellaris
This mod adds the option to build, for a higher price and longer construction time, a 12 segmented Super Ring World, as well as the ability to construct a 24 segmented Super Duper Ring World
New Megastructures:
-Super Ring World: A regular diameter ring world with 12 habitable segments.
-Superduper Ring World: A ringworld with 2x the diameter of a regular ring world with 24 habitable segments.
-The Superduper Ring World requires a Ring World of some sort already in the system, and the Master Builders perk.
New Technologies:
-Extremely Efficient Mineral Compression: Increases the max mineral cap by 40,000
-Advanced Ring World Engineering: Grants the ability to construct the Super Ring World and Superduper Ring World.
Added Files:
/common/megastructures/04_super_ring_world.txt
/common/technology/00_super_ring_world_construction_tech.txt
/gfx/interface/icons/technologies/tech_advanced_ringworld_engineering.dds
/gfx/interface/icons/technologies/tech_extremely_efficient_mineral_compression.dds
/localisation/super_ring_world_I_english.yml
This mod does not override any files.
Costs:
Super Ring World:
Stage 1 – Construction Base – minerals: 20,000 – build time: 3,600 – influence: 300 (unchanged)
Stage 2 – Frame – minerals: 30,000 – build time: 4,800
Stage 3×4 – Quadrant with 3 habitable sections – minerals: 30,000 – build time: 7,200
Total Cost: minerals: 170,000 – build time: 37,200 days (102 years)
Superduper Ring World: *These values are before the Master Builders perk (and other modifiers) reduce these
Stage 1 – Construction Base – minerals: 100,000 – build time: 5,200 – influence: 500
Stage 2 – Completed Ring World – minerals: 100,000 – build time: 7,000
Special Thanks to the following:
Elowiny
Rubicant