Sunshine Soundtrack For Stellaris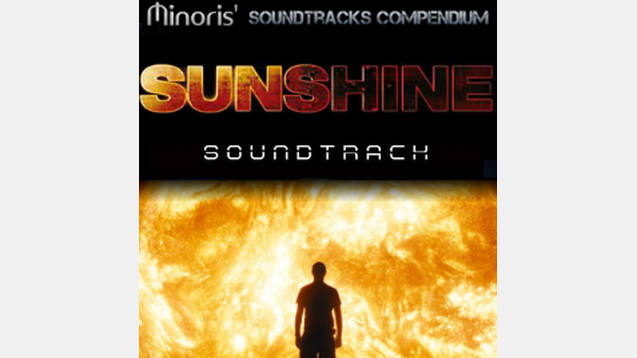 Sunshine Soundtrack For Stellaris
Sunshine is such a beautiful movie, with a totally amazing soundtrack to accompany the scenery. It's kind of the shame its plot doesn't do its arts justice. But… we're here to talk about music!
Most tracks on this soundtrack had to be left out, sadly enough. Some of them had people talking over the music (movie quotes), while some were just too… slashy? If you've seen the movie, you probably know what I'm talking about. Nevertheless, the songs that did make the cut are (in my humble opinion) masterpieces. And as usual, care was taken to make sure this mod would blend in as much as possible with the original Stellaris soundtrack.
Compatibility
– Should be compatible with any other mod (let me know if you have issues)
– Does not deactivate the original soundtrack
– Ironman and achievements compatible
– Supported version: 1.6.* (Adams)
Track listing
03 – Capa's Last Transmission Home
04 – Kaneda's Death, Part 2 (Adagio in D Minor)
05 – Mercury
06 – Kaneda's Death, Part 1
08 – Freezing Outside: Harvey
09 – Trey's Fate
11 – Corazon Finds the Seedling
13 – Freezing Inside: Mace
15 – Sunshine (Adagio in D Minor)
[itunes.apple.com] All credits and copyrights go to the band Underworld, Moving Picture Company, DNA Films, UK Film Council, Ingenious Film Partners, and Fox Searchlight Pictures.
And, of course, to John Murphy. That gentlemen really needs more recognition for his outstanding work. Google him out, if you can spare a minute. It's worth it!
Mass Effect series
Mass Effect Soundtrack – Epic mix
Mass Effect Soundtrack – Atmospheric
Mass Effect Soundtrack – Action pack
Mass Effect Soundtrack – Andromeda
Other Soundtracks
Moon Soundtrack
Solaris Soundtrack
Sunshine Soundtrack
The Fountain Soundtrack
Tron Legacy Soundtrack