Subdued Borders For Stellaris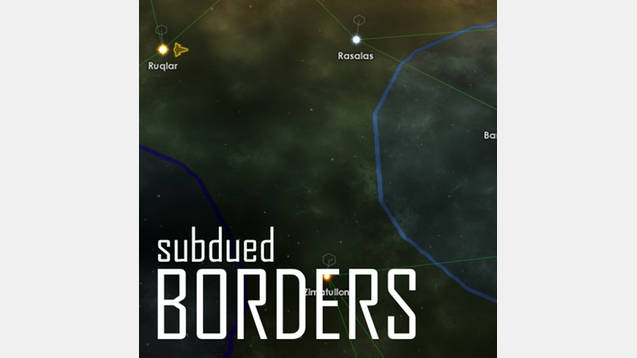 Subdued Borders For Stellaris
Fully functional with the new mapmodes for 1.2, the effect applies to all map modes.
This simple mod alters the shader FX for borders so they are transparent with a colored edge. Contested areas fill in the same way they did in the vanilla game, solid with split colors.
This is compatable with just about anything since very few mods touch the shader files, so that's a plus!
Highly resiliant mod, likely to be unaffected by future game updates even if the loader reports it to be out of date!
Updated for 1.1 with new & improved bighter and more vibrant borders!
Known Issues:
– Difficult to see borders when zoomed out
– Difficult to see dark color borders
– Visibility is highly affected by underlying galaxy color and overwhelming galaxy center effect
But wait, there's more!
Looking for extra graphics only mods? Had enough of the same orange/green galaxy? Sick of that insanely bright fog of war?
Incognito Incognita
Darker, less intense "Terra Incognita" (aka Fog of War)
Enhanced Galaxy – Orange
Same familiar orange colored galaxy with more details, softened nebula clouds and a darker galactic rim
Enhanced Galaxy – Teal
A whole new galaxy to conquer! Custom galaxy colors including the galactic center and nebula clouds
Hidden Hyperlanes
Hide those hyperlanes in unexplored space!
Enhanced Galaxy – Dark Core
Another new galaxy, this time without the bright galaxy core.