Stellaris+ [Events Module] Mod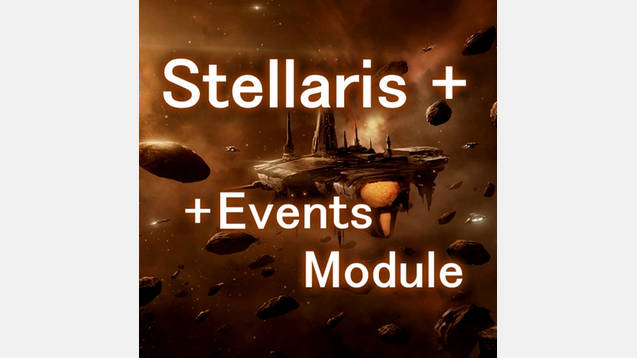 Stellaris+ [Events Module] Mod
Stellaris + [Event Module]
** 1.3 Compatible **
This mod is part of the Stellaris + series and aims to improve the mid-game experience adding a bunch of new events.
Mod Features
15 colonization events.
2 low-chance ground combat events.
Event chains.
Events with diferent endings.
Upcoming Features
Ethic dependant events
Mid-Game crisis
Civilian-simulation events
Diplomatic events
More colonization events
Native Observation & Infiltration events
Thank you very much for the support. If you like the mod, give it a thumbs up or a favorite!
Compatibility:
This mod only uses additive files and should be compatible with everything! enjoy.
Some of the text on colonization events comes from GalCiv III. Thanks stardock for your good work.
Credits:
Deranged 101 – Revision and correction of the mod localisation. Thanks!