Stellaris+ [Buildings & Resources Module] Mod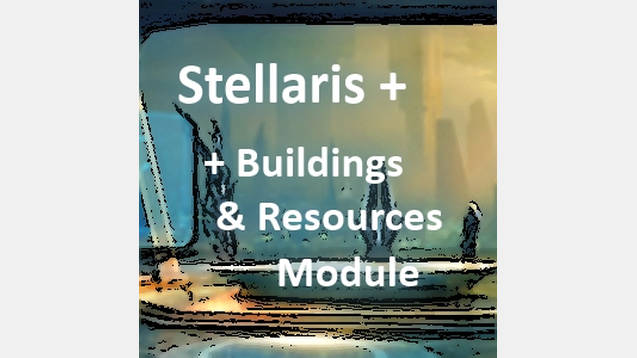 Stellaris+ [Buildings & Resources Module] Mod
Stellaris + [Buildings & Resources Module]
This mod is part of the Stellaris + series and aims to the buildings and strategic resources giving more content for early/mid game.
Mod Features
~60 new buildings
158 new art for buildings (new and existant)
11 New strategic resources.
Now planets have 4 specializations that determines how they develop.
Planet Types:
Empire Capital World – Initial world, acts as a hiveworld but is the only place where you can build some empire unique buildings
Industrial World – Here is where resources and goods are produced for your empire, is the only place where you can build mines and heavy industry, but be carefull, every industrial building reduces the habitability of the planet.
Hive World – Hive worlds are your main source of energy (since is treated as "cash") and influence, also have buildings to attract migration.
Technological World – Tech worlds are dedicated to research, those planets are usually expensive to mantain, but give a huge boost to your research.
Fortress World – This type of planets are focused on producing ships and armies faster, also huge fleets are required to bombard it.
Notes:
Should work with sectors, need testing i can't do by myself, though.
Thank you very much for the support. If you like the mod, give it a thumbs up or a favorite!
Compatibility:
This mod uses additive files but replaces some vanilla stuff for balance and content purposes, this mod is NOT compatible with other mods that replaces the vanilla buildings file:
00_buildings
Also includes minor changes on:
00_soc_tech
00_deposits
If you use it with some mod that changes this file one of the two mods WILL NOT WORK.