Stellaris+ [Armies & Attachments Module] Mod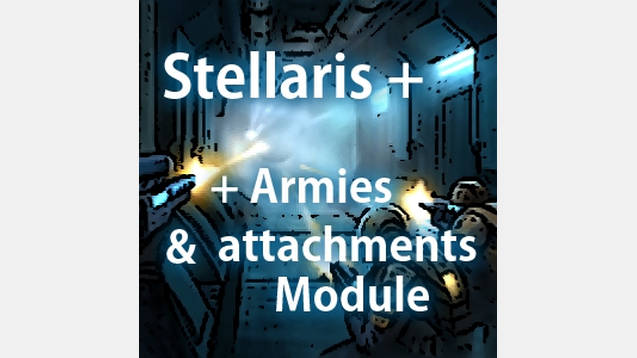 Stellaris+ [Armies & Attachments Module] Mod
Stellaris + [Armies & Attachment Module]
** 1.3 Compatible **
This mod is part of the Stellaris + series and aims to improve the ground combat and armies system.
Mod Features
5 New Armies
Rebalance of the existing armies.
7 New army attachments.
Now armies have 3 attachment slots that will unlock upon ranking up.
Rebalance of the ground assaults to be longer and require ahead planning
New Armies
Colonial Watch (fast to deploy and cheap defense for the colonies)
Strike Force (stronger and more expensive version of the assault armies)
Mercenaries (expensive to build and maintain but strong and fast deployment)
Armoured Division (Strong and expensive assault vehicles unit)
Mech Squad (Mechs, because is the fu-cking future)
New Attachments
Engineering Squads
Artillery Squads
Powered Exoeskeletons
Cybernetic Implants
Stimulants
Shield Generators
Aircraft Support
Thank you very much for the support. If you like the mod, give it a thumbs up or a favorite!