Stellar Policies (new policies and edicts) For Stellaris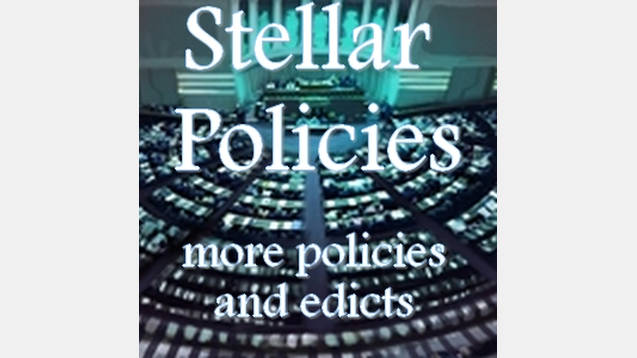 Stellar Policies (new policies and edicts) For Stellaris
This mod aims at making more social features into the game, such as new policies and edicts. It adds new policies, edicts, technologies, buildings and ressources. Be careful at which policies you take, as they can have big inpacts on certain types of population ethics.
-7 new policies
-11 new edicts
-13 new technologies
-3 new buildings
-1 new resource
-english and french localisations
If you find any bug, unbalance, typos or mistakes, please report them to me.
If you have any idea or suggestion, I'd be happy to hear them out
If you want to help me, you can create new gfx and make translations.
Please like my mod and have fun!