Stellar Homeworlds Stellaris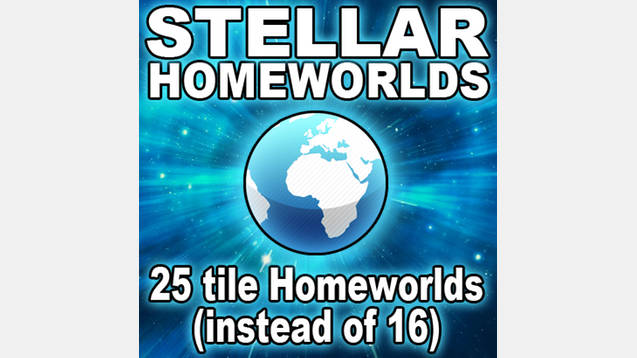 Stellar Homeworlds Stellaris
Updated for Stellaris v1.2.x
FEATURES:
Makes all starting homeworlds have 25 tiles, instead of 16. This also affects the AI, in order to keep the game balanced and fair to all empires.
The mod only makes the homeworld tiles be 25 instead of 16, it doesn't modify the actual resource generation/tile mechanic. It's simply aimed at giving players more room on their homeworld, not necessarily more resource tiles too. But it does look to behave more like some 23/25 colonizable planets out there so it.s fairly balanced.
Compatibility:
Compatible with all mods that don't change the empire initializer script.
(commonsolar_system_initializersempire_initializers.txt) <—- this script!
WILL NOT work on already existing savegames. All planets are created on galaxy generation, so it will only work on a brand new game. Also, the 25 tile homeworld will only work on random generated starting system, not static ones that are added by Initializers (like Sol system)