Starting Tall For Stellaris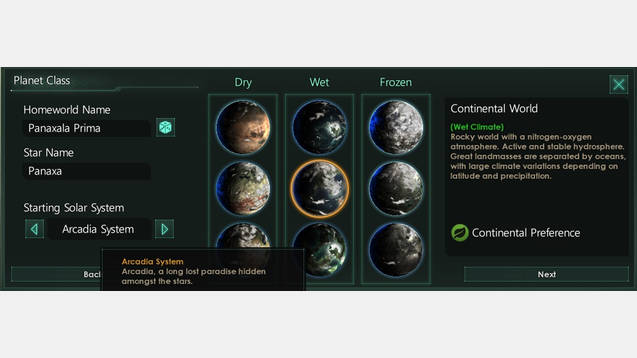 Starting Tall For Stellaris
Supports Stellaris Version 1.6.2
Mod Version 1.1.1
Initial Upload Date: April 8th, 2017
Last Update on: June 18th, 2017
Description
Welcome to the Arcadia System, a long lost paradise hidden amongst the stars.
Playing Tall is super fun and challenging in the late game, and with Banks and Utopia adding in some vanilla Tall features I figured I'd do up a mod to start off tall. This takes inspiration from some other mods out there, and is specific to starting tall, not just building towards it. This adds in a specific system when creating your race that has 3 Planets in a resource rich starting system. These are basically 25 slot Gaia worlds similar to what you would find in a Cradle System, just not as many prefab buildings, and the system is resource rich. All three planets will match your prefered planet type, so chose what you like.
Starting star type is random, if you start a new game and don't like what you got, just restart it to get a different one.
Known Issues
None at this time.
Compatibility
This should be compatable with any mod that doesn't add in or alter systems, and even then some may work.
Details
Starting Planet: Even mix of all research types, with some minerals, energy, and food tossed in.
Planet 2: Mineral rich planet with some energy and food.
Planet 3: Energy rich with some minerals and food.