Stargate Projekt Mod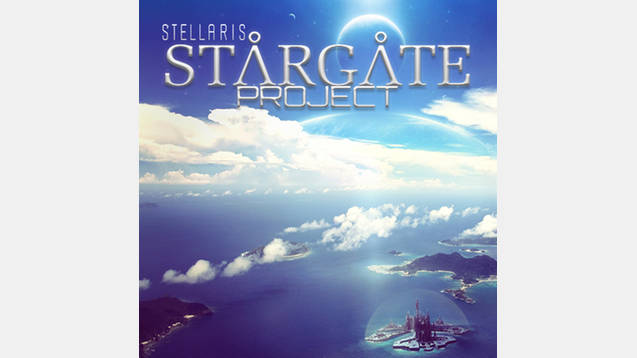 Stargate Projekt Mod
Currently compatible with:
Stellaris Patch = 1.3.1
This mod adds several features of the stargate universe.
It expands the race creation with things like emblems and name lists.
You can see stargate pictures in the loadingscreens.
With new technologies, there are stargate weapons, armor and new planet population.
The new events add more diversity.
Currently the mod have no costum models for ships etc.
The Replicator event uses ships from Stellaris.
Current features:
Race creation:
– Emblems
– Nameslists
Loadingscreens
Mainmenu appearance
Planetnames
Stargate Music
Technologies:
– Nanite improved armys, increases army health
– Nanite armor, unlocks nanite armor for ships
– Nanite fighters, unlocks nanite fighters for ships
– Replicators, unlocks replicator population
– Anti-replicator-weapons, increases the damage from all weapons against replicators
(Because a weapon against the replicators is currently not possible)
– Ancient drones, only available through a event
– Asgard Beam Weapon
Buildings:
– Stargates, can be found on planets
– Stargate Projekt, can be build on a planet with a "Empire Capital-Complex"
Ship equipment:
– Nanite armor, increases armor and health regeneration
– Nanite fighters, good fighters with shield penetration
– Ancient drones
Buildable population:
– Replicators, have a good bonus on minerals, energy and research
Events:
– Replicator event, crisis event, can trigger when anyone have replicators on planets
– Ancient event, can trigger after a sensor technology, WIP
Future plans:
– Race portraits
– More Emblems and names
– More loadingscreen pictures
– Improved events
– More events
– More ship equipment
– More to come…
Credits:
PaddyGameTV
Xaneas
Models by Dave975 , DKealt, the SGMG, Imperial. Thanks to SG-EAW TEAM.
Stargate and the resulting content are registered trademarks of Metro-Goldwyn-Mayer Studios Inc. All rights reserved.
You are not allowed to reupload or copy content from this mod!