SPQR Namelist For Stellaris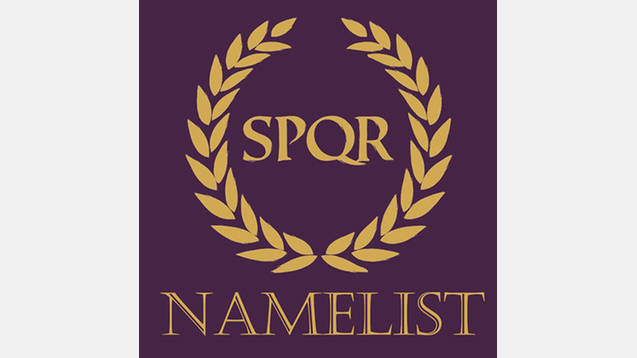 SPQR Namelist For Stellaris
Just a namelist I made for anyone who wants to restore the Roman Empire in space. I know about zero actual Latin so feel free to point out any mistakes and I'll try to fix them.
If I don't get around to updating it, this mod should stay current for all versions despite the launcher marking it incompatible unless Paradox drastically changes the way namelist mods work.
UPDATE: Added Roman numerals in all appropriate places. Thanks for the suggestions!
Features
– Ships are named after Roman Gods
– Planets named after obsolete real Latin place names
– Leaders all have 3 names as per the Roman naming system
– Over a million name combinations each for male and female names
– Fleets are named Classis I, Classis II, Classis III and so on
Known 'issue' – despite actual Roman names having different forms for entire male and female names, my mod only has separate gender for the first two names. This is because I used a brute-force method to simulate a 3-name generator by plugging in all possible name combinations into the first-name list. The game doesn't allow for last names differentiated by gender. It's possible for me to combine all 3 names into one namelist but I am concerned that it will bloat file size (given the exponential increase in combinations) and also result in wonky edge cases as characters will have a blank last name. If you still feel strongly about this do leave a comment to let me know and I might look into changing it!