Spaceport Mod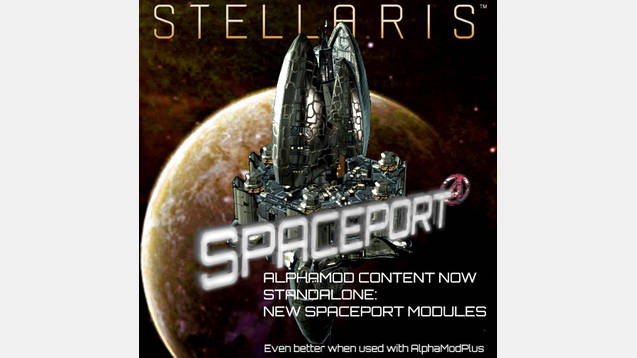 Spaceport Mod
Additional spaceport modules.
All content is taken from AlphaMod. If you use AlphaMod, you don't want this.
Adds many new spaceport modules, unlocked by various vanilla technologies, allowing you to more specialise the roles of your orbiting spaceports.
I highly recommend using AlphaModPlus if you use this, for some extra slots on spaceports for additional modules.
COMPATIBILITY
No vanilla files are modified.
LOCALISATION
Spanish (included) – by Darh – last updated 12 July 2017
German (included) – by fette fette paty – last updated 12 July 2017
Licence: Original artwork is copyright the author & Alpha Strike Games Limited.