SpaceAmbient Music Mod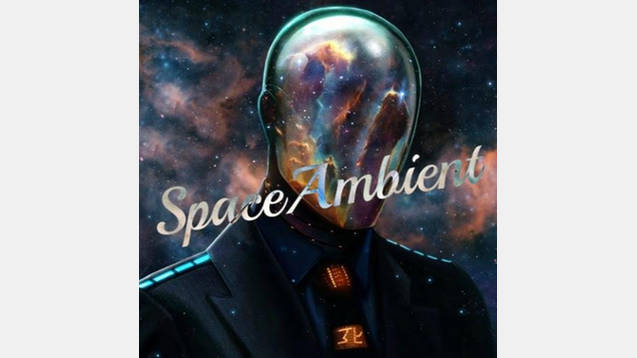 SpaceAmbient Music Mod
May 9th, 2017 update
*1.6 COMPATIBLE* (Or "officially" compatible anyways – it's a music mod, it'll always be compatible!)
Removed "Nynja – Galaxy", as I didn't realize it had words (and I try my best to keep songs with words off the playlist because it takes a bit out of the immersion).
Added "Beyond Infinity – Horizon (Intro)" in place of the above.
————————————————-
This mods adds several atmospheric-type songs featured on the SpaceAmbient YouTube channel (plus a few additional from some of the featured artists and one or two extras).
Songs included (90 Total):
Ailedski – Nebula
Aleks Michalski – Objects In Space
Aleks Michalski – The Odyssey
Aleks Michalski – Troposphere
AlienHand – Broken Wings
AlienHand – Catarina
AlienHand – Dark Corners
AlienHand – Falling
Ascendant – Remains
AstroPilot – Distant Worlds
AstroPilot – Paraselene
Astronaut Ape – Astropath
Astronaut Ape – Orbiter
Astronaut Ape – Stars Around Me
Astronaut Ape – Starship Eden
Aythar – A Few Light Years Away
Aythar – Ethreal Flight
(*) Beyond Infinity – Horizon (Intro)
Captain Panic! & Systek – Proxy
Captain Panic! – Drift
Captain Panic! – Pools of Creation – Alien
Captain Panic! – Vacuum (Systek Redux)
Carbon Based Lifeforms – Abiogenesis
Carbon Based Lifeforms – Polyrytmi
Carbon Based Lifeforms – Supersede
Cold Womb Descent – The Crystal of Flesh, the Machine of Soul
Cosmic Replicant – Dancing Constellations
Cosmic Replicant – Solar Activity
Dreamstate Logic & Protocat – Signals
Dreamstate Logic – Across The Void
Dreamstate Logic – Galaxy's Child
Echo Grid – Eventide
Event Horizon – Night Sky
Gateway 721 – Looking at the Sky
H.U.V.A. Network – Cobalt
Hammock – We Will Say Goodbye To Everyone
InternalEye – Sol
Jón Hallur – All Which Was Lost Has Now Been Regained
Jón Hallur – Below The Asteroids
Kodomo – Concept 1
Kodomo – Concept 10
Kodomo – Concept 16
Kodomo – Orange Ocean (Loscil Remix)
Kodomo – September Sun (Lumia Remix)
Lauge & Baba Gnohm – Dybet
Lauge & Baba Gnohm – Nordlys
Lauge & Baba Gnohm – Verdens Største Satellit
Lauge – Grib Mig
Mellow Sonic – Gargantua
Miktek – Light Trails
MogueHeart – Between The Worlds
MogueHeart – Seagulls
Mogueheart – Myriads of Stars
Nexus – Flourish
Nexus – Tranquility
Nexus – Wait For Me
Nynja – Galaxy
Protostar – Aeon II
Rameses B – Constellation
Sakke – Reality
Sakke – Vision Formation
Solar Fields – Discovering
Solar Fields – Staring Into The Nothingness
Solar Fields – The Road to Nothingness
Solaris Sound System – Bells Of Resurrection
Solaris Sound System – Lemuria
Sonus Lab – Chrononautica
Sonus Lab – Interstellar Travel
Stellardrone – An Ocean of Galaxies
Stellardrone – Billions And Billions
Stellardrone – Comet Halley
Stellardrone – Cosmic Sunrise
Stellardrone – Endeavour
Stellardrone – Eternity
Stellardrone – Milliways
Stellardrone – Rendezvous With Rama
Stellardrone – Stardome (Aaron Marshall Remix)
Stellardrone – The Belt of Orion
Stellardrone – The Earth Is Blue
Stellardrone – The Edge of Forever
Stellardrone – To The Great Beyond
Systek & Avatus – Derelict
Systek – Last Report
Systek – Reflex
Systek – The Abyss Hungers
Systek – The Singularity
The Epiphany Orchestra – Calm River
The Intangible – Beckoning Universe
The Intangible – Cosmic Blessing
The Intangible – Lost In Andromeda
The Intangible – Qualia
————————————————-
I claim no affiliation with the SpaceAmbient YouTube channel, nor do I claim any copyrght over the songs featured in this mod.