Space Dwarves Portrait Mod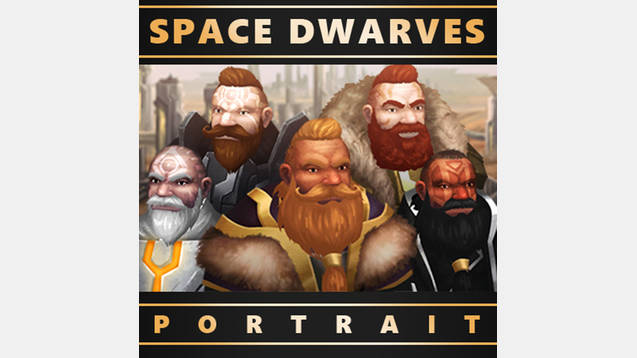 Space Dwarves Portrait Mod
Space Dwarves
This mod will add the following to your game:
– Dwarf portraits under the Dwarven species
– Dwarven name lists
– Custom Empire: Underbeard Imperium
Currently there are 51 variation of portraits consisting of:
– 14 ruler (8 male, 6 female)
– 6 governor (4 male, 2 female)
– 8 generic leader (5 male, 3 female)
– 9 generic population (6 male, 3 female)
– 9 scientist (6 male, 3 female)
– 5 military (3 male, 2 female)
Only some portraits appear when creating new Empire, other portraits will show up depending on their class/job.
All portraits are non animated.
Future Plans
– More beard variations
– Empire description
– (if possible, help needed) Utilize the empire creator menu to set the phenotype, color, hair, and clothes
If you like the mod, please rate it so others can find it
This is my first mod, like, ever. Created this out of boredom, figured it'd be fun.
Every portrait is my original artwork created specifically for this mod. I try to make the artstyle as close to the game as I possibly can.
Hope you enjoy this as much as I do.
Any feedbacks or suggestions are welcome!
Cheers! ????