Sith's Building Orginizer Stellaris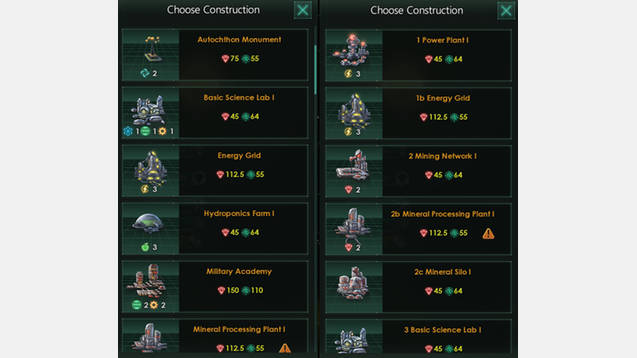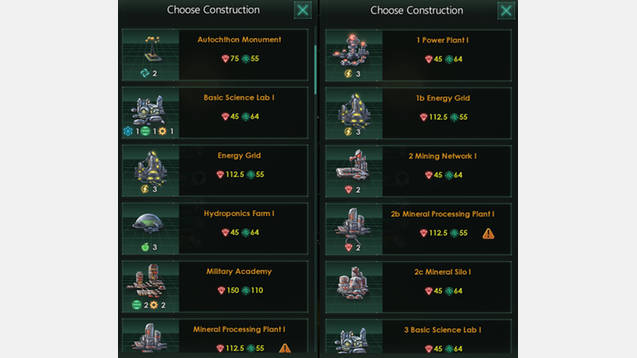 Sith's Building Orginizer Stellaris
I originally used S.E.G.O and Alpha mod way back and was overwhelmed by the number of buildings being thrown about the list. So I made this little thing so that buildings are together by resource. In a bit of irony, I left out Alpha Mod when creating this even though it was one of the main insperation to do such a thing in the first place. The base game does not have alot of buildings or anything but it can be annoying (to me and im sure there are some others) to have to scroll past buildings I dont use everytime I want to build a Mine or a Power Plant (which I tend to use the most of).
I know it has over 18k subs but just in case you dont know about it (I didn't) I recommend also using Tiny Building Constructions as well.
Current Order
Energy
Minerals
Science
Unity
Food
Strategic Resources
Military
Opposite Military (Diplomacy)
Utility
Currently Intergrating:
Alpha Mod
Alpha Mod: The Utopian Dream
Stellaris Tycoon Redux
Stellar Expansion
Stellar Expansion – Cloning
Stellar Expansion – Strategic Resources
Stellar Expansion – Geoengineering
ultimatetech
Advanced Buildings & Armies
Advanced Buildings (and more!)
Psionics Expanded
Ethos Unique Techs and Buildings
Ethics, Civics and Traditions Rebuild
Known Bugs:
Clone Vats are near impossible to change the name of. It is supposed to be set as a military building grouped with the others but most changes to the name never actually appear in the game for reasons I cannot figure out. EVERYTHING IS NUMBERS :3
Final Words
If there is a mod you would like me to intergrate then ask and link to it in the comments or in the discussion.
If there is an alternate way you would like the buildings to be orginized then ask in the comments or the discussion.
This should be compatible with anything but if something does actually come up somehow then let me know.
I know there are some mods that add some buildings (and some mods that add many buildings) and someone may want an alternate version with different orginization so if someone wants me to do the same orginization to another mod or reorginize with a new mod just ask down below in the comments or the appropriate discussion with either the name of the mod or more preferably the direct link to it and I'll get to work on it.
This mod has really grown over the past couple of days intergrating numorus mods, makes me excited for synthetic dawn a lil. If you are using any combination of the intergrated mods then I hope this helps you find what you want quicker in the build list.
Future Plans
I will be expanding this to include Space Port Modules from intergrated mods as well likely within 24 hours or so. How many can there be? (He asked sheepishly fearing the answer) Not sorted by Alphabetical order and unable to change their name through the same way as done with buildings. Not sure how, will leave it alone instead. Maybe will look into it at a later date.
And after I will be looking into orginizing weapons as well. Although I do not think weapons are orginized by alphabetical order so might not be able to actually orginize but I know there must be some logic to the chaos. Same as above…